Trainings
We see ourselves as a partner of educational institutions and the business community and are at your side when you need support.
We enable subject-specific learning on real industrial products for learners and teachers from many educational sectors – in schools, technical colleges, universities and training, further and continuing education departments in companies.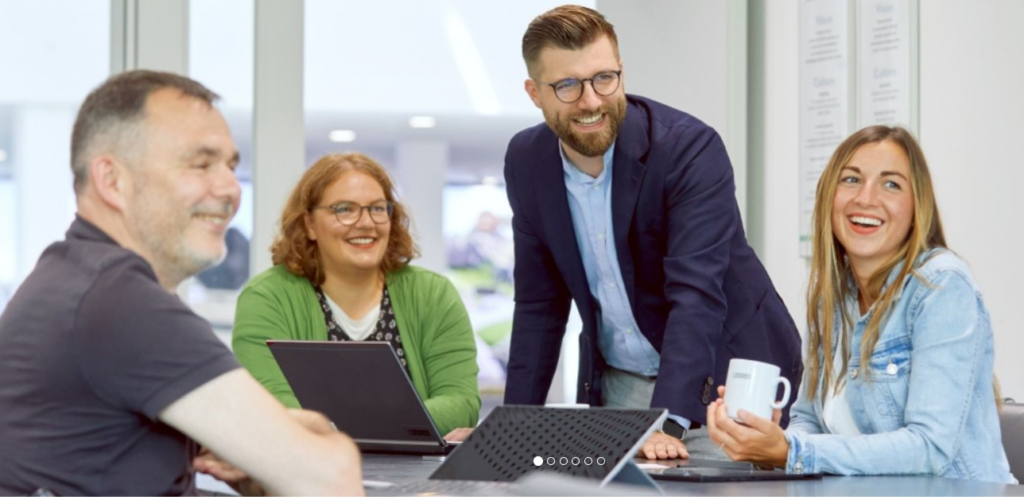 Train the Trainer
Our experienced trainers will train you in small groups with the help of our training boards: at our Phoenix Contact training center in Schieder-Schwalenberg/Germany, at your site or digitally.
Our subject areas:
General introduction to the PLC and
the PLCnext Technology ecosystem
Installating the boards
PLCnext Technology
C++, C# und MATLAB Libraries
Modbus/TCP
OPC UA
Web HMI
Node-Red
Get in touch with us. We will be happy to develop the training that suits you best.

E-Learning & E-Paper
We would be pleased to provide you with information about the use of the Eduline PLCnext Technology Board free of charge. For sending the link to our training material, please fill in the adjacent form.
Included in the info package:
How to start | E-Learning
Introduction to PLC Technology | E-Paper
Tasks for the Eduline PLCnext Technology Board | E-Paper
Solutions for the Eduline PLCnext Technology Board | E-Paper