Review 2023: For the first time this year we were able to experience a three-day "joint conference" consisting of the 3 independent conferences EduNet 2023, IEWC 2023 and REV 2023.
It was a successful start of the new format, beginning with the "Industry Day" for all EduNet members and continuing on the second and third day with the annual conference of the EduNet World Association (IEWC 2023) and the REV Conference 2023.
We look back on 3 varied conference days with a very diverse program of industry and education topics, interesting keynote speeches, PLCnext Technology- and REV workshops as well as presentations in parallel sessions.
Combining the EduNet conference with the format of the international science conference, REV 2023, brought many scientists from around the world together. We discussed technology and education trends in electrical and automation technology and the new format allowed all participants to exchange ideas and make new international contacts even more effectively. The impact was enormous.
Here are the most important figures 2023 at a glance: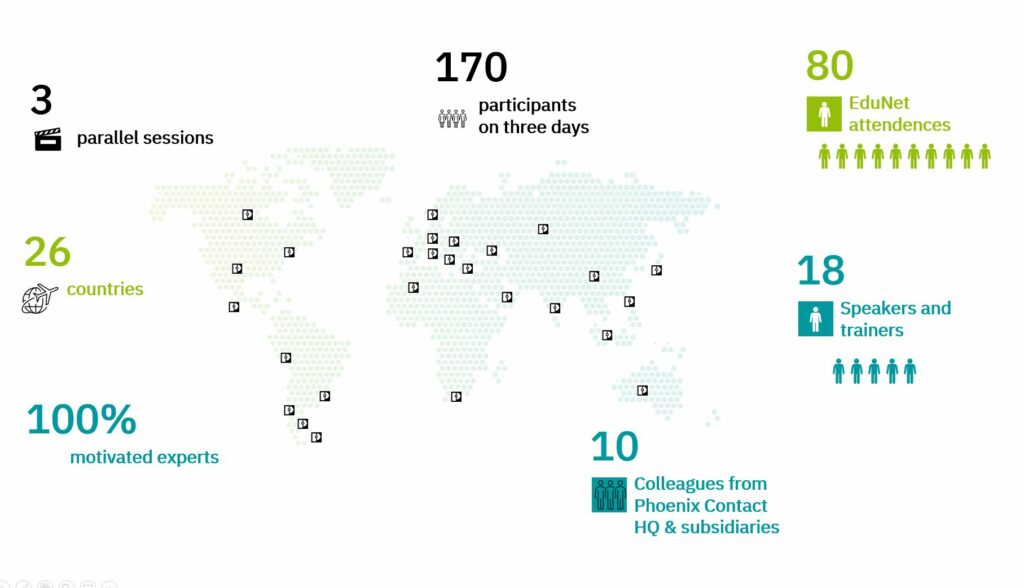 Outlook 2024:
Starting in 2024, these conferences will be even more interconnected. The steering committees of the EduNet Conference, IEWC and REV decided in Thessaloniki to merge all three conferences into one format, the "International Conference on Smart Technologies & Education (ICSTE) 2024".
More information: ICSTE 2024 | TechEducation (tech-education.com)
Review and Outlook: EduNet 2023 | IEWC 2023 | REV 2023 | ICSTE 2024